Fatcow - www.fatcow.com.au
Fatcow is a free online business directory listing Australian farming and agricultural businesses. Fatcow was launched in July 2006 and currently has more than 6,000 Australian agricultural businesses listed.
Contact Fatcow - www.fatcow.com.au
Your Email
* indicates mandatory fields.
Products
Fatcow - www.fatcow.com.au
Australia's largest annual event, the Sydney Royal Easter Show, celebrated its 190th year in highlighting the nation's dynamic and resilient agricultural industry.With humble beginnings in 1823 at Parramatta Park, the show has grown exponentially to attract around 900,000 people each year, injecting over $500 million annually into the NSW economy according to the Royal Agricultural Society of NSW. Exhibits ranged from sheep shearing and cow milking to alpaca breeding and bee farming, all of which highlighted the importance of nurturing and growing the industry while encouraging young people to participate.Chief Operation Officer of the Royal Easter Show, Michael Collins, stressed the importance of the Australian agricultural industry and the current disconnect that city people have with the land. "You know we always use to have cousins and uncles and relatives in the bush, we don't have that anymore so we don't get that connection." "A lot of kids think that milk comes out of a fridge, well we know that it does but who would that thought that it starts from a cow!"Collins stated that the agricultural exhibits have become increasingly popular over the past number of years, and as a result a lot more time and effort is being spent on consistently improving the displays."We work with the industry all year round... Our Agricultural department searches all the different areas out and to make sure we are getting into the right areas."One of the biggest challenges that the industry faces lies in the hands of young people to learn the ways of the land and keep the industry thriving in years to come. Casey Cooper, Councillor of the NSW Apiarist Association stated that one of the main challenges in his industry is getting younger people involved."The older generation is leaving the industry and no younger people coming on.""With more disease and problems, it's a harder and harder industry to break into and then make successful. If you are established it's not as hard for you, but to come in today into the industry and make a go of it, it would be a lot harder than it was 20- 30 years ago."Events such as the Sydney Royal Easter Show highlight the importance of supporting local producers and local industry, awarding local initiatives and promoting sustainable farming practices. It is these producers which set the benchmark of Australian agriculture for years to come."We are all about agriculture, about benchmarking agriculture and the products produced out of it" Micheal Collins Chief Operating Offer.
Fatcow - www.fatcow.com.au
FeaturesStarter Package:• Company Logo • Company description • Full contact details displayed • Link to email for direct enquiries • Link to website • Publication of unlimited articles about your products and services • One Product ShowcaseEach Product Showcase: • Dedicated page for key product • Four images showcasing your product • An additional link to a relevant page of your website • Detailed description of your product features and benefitsBenefitsGreater exposure on Fatcow.com.au • Product Showcases are served before news on relevant category and section pages • Product Showcases are served next to your press releases and the content of your free listed competitors • Press releases are served in daily • Product News emails and on relevant category and section pages Greater exposure through search engines• Product Showcases, Company Pages, and press releases are indexed by search engines • Company Pages and Product Showcases compliment or substitute a business' website Measurable results• Transparent reporting includes statistics on all user interaction with your listing, such as email referrals, website referrals, and views of your press releases. • Easily assess your ROI and consumer behaviourMake your advertising dollar work harderStarter Packages and additional Product Showcases are the effective form of advertising for promoting key products or product lines through industry specific online channels. Each Product Showcase will be displayed on up to 20 relevant section pages. This ensures that your key products are presented to a relevant audience who are searching online in a buying frame of mind. In addition, the positioning of your products against related articles and content on Fatcow.com.au exposes your key products to a wider audience, including that of your competition. In addition to this, reach Fatcow.com.au's customer database through daily Product News emails, and appear on all relevant section and category pages by publishing an unlimited number of press releases against your listing.Further online advertising options available from Fatcow.com.au provide even greater opportunity to target potential customers in niche areas. Please contact us for further information on Product Showcases and the following: - Section Sponsorships - Category Sponsorships - Display Banners, Tiles, and Islands
Videos
Click thumbnail to watch video
Fatcow.com.au visits the 2013 Royal Easter Show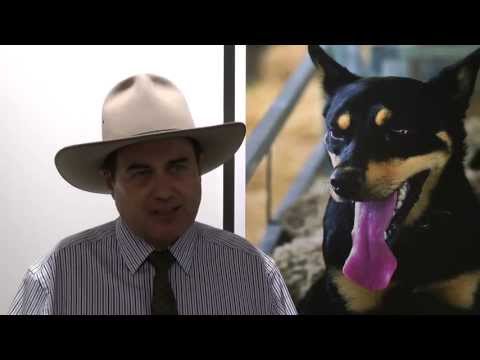 Contact Fatcow - www.fatcow.com.au